Flavours Food Festival comes to Barnsley
The Flavours Food Festival will come to Barnsley from Thursday 19 to Sunday 22 May.
The event will be held at Glass Works Square and there is something to suit everyone's taste.
Packed full of exciting stalls and live entertainment, it promises to be an action-packed weekend for foodies and families alike.
Find out more on the
Barnsley Council event page.
Plan your journey into Barnsley city centre on our journey planner page.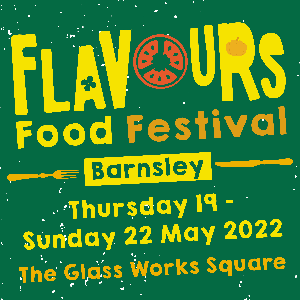 Opening times:
Thursday 19 May - 10am to 6pm
Friday 20 and Saturday 21 May - 10am to 8pm
Sunday 22 May - 10am to 5pm