Buses back to Doncaster town centre from Monday 31 August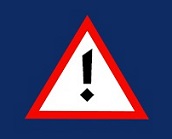 Doncaster buses heading out of town will start using their normal route and usual stops on Wood Street and Hall Gate from Monday 31 August. The stops on Cleveland Street will not be served, to allow for social distancing.
Inbound buses will continue to use stops on Waterdale and College Road and will not use Wood Street/Cleveland Street stops.
The changes follow Doncaster Council's decision to re-open streets and return traffic in the town centre to normal, after the central area was pedestrianised last May as a response to Covid-19 and the need for social distancing.
The changes will not impact bus journey times and may benefit some customers with a shorter walk to get their buses.
Services affected
Wood Street
Services 21, 25, 29, 51a, 55, 56, 57c, 57f, 58a, 58c, 58f, 73, 98, 99, 204, 291, 483, 490 and AM1
Hall Gate
Services 15, 15a, 65, 66, 66a, 81, 82, 84, 84a, 87, 87a, 87b and 215 will stop at Hall Gate when heading out of town
Waterdale
Services coming into town will continue to use Waterdale and College Road, but services heading out of town – apart from service 399 - will no longer go via Waterdale, reverting instead to Wood Street or Hall Gate
Service 399 heading out of town will stop there
Services 55/56 will resume serving Wood Street, but not Cleveland Street.