When is the best time to travel?
We're currently experiencing generally busier times between 10am-3pm.
Bus operators within South Yorkshire have now added capacity checkers to their apps so you can track where your bus is and check whether there is going to be a seat on board for you. Click on the links below to visit the operator websites to download the app.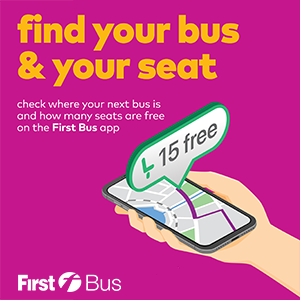 First Bus app now tells you whether there are seats free on your bus, including wheelchair spaces as well as live tracking.
Download the free app >
Stagecoach have added a 'How busy is my bus' feature to their app, you can now see a red, amber, green status for each bus to let you know how busy it is. Download the free app >